Copyright 2006 Frank Andrews - Home - Glass Home - Map Index - Contact Email: Email Frank
England & Wales Sheet 133
Chichester & Worthing
Sheet 133, Chichester & Worthing, date 1920's or 30's?, Paper.
Size: 50cm x 72cm
Condition: Fair trimmed taped edges, messed up by cutting and moving Selsey Bill to keep the size down! Centre crease split in middle.
Some locations on this map:
Bognor Regis, Littlehampton, Shoreham by Sea, Arundel, Midhurst, Pethurst, Pulborough, Henfield, SR.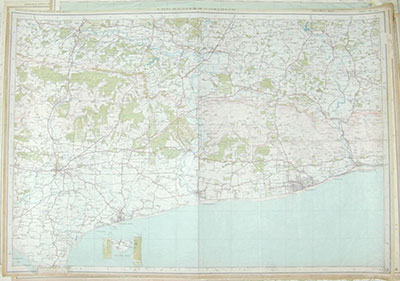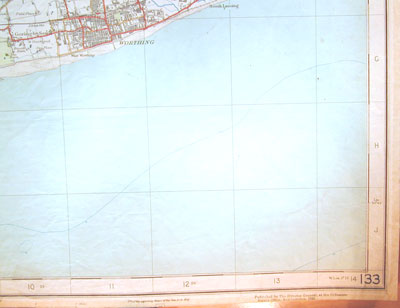 Back to previous page